This is our section to share some of our customers' successes and adventures over the years.
We'll also share some of the same from the personal albums of Bob & Fishgal as well.
Grip 'n grins, big halibut hauls, scenics, funny moments, first fish, big fish, little fish, odd fish; there's a little bit of everything here.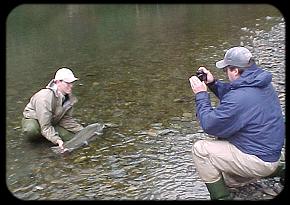 Andy & Jason getting ready to snap a pic of a Sol Duc River winter steelhead before her release.
Quick Links to Photo & Video Gallery Sections: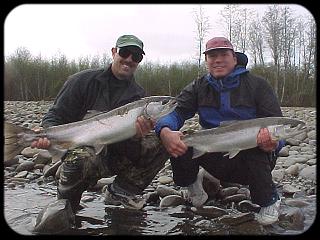 Wild steelhead doubleheaders always make for a neat picture!